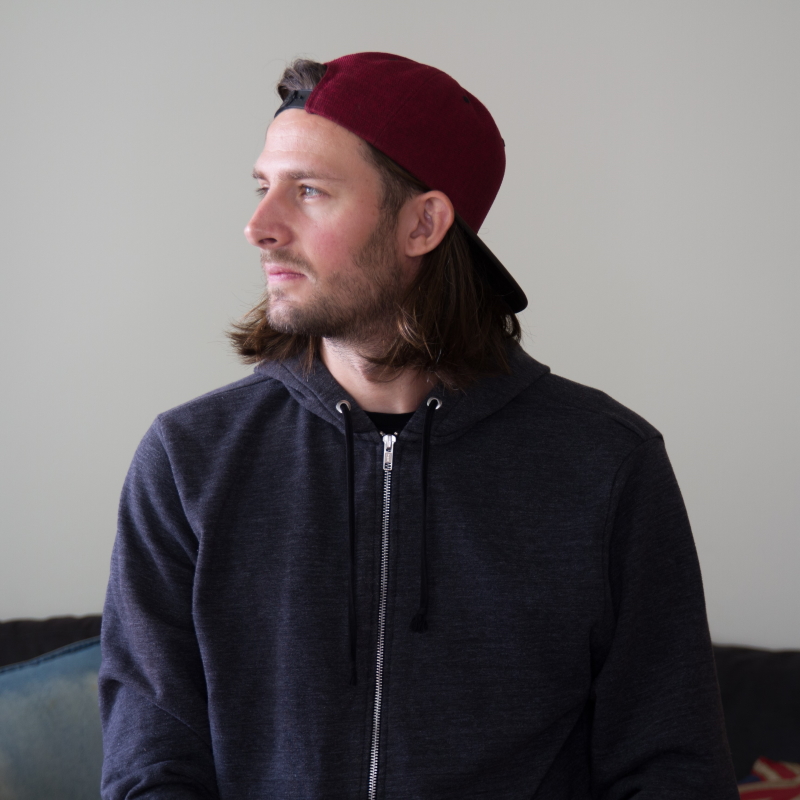 Hey there
I am an Application Developer, Designer and Product Manager based in Vienna Austria. I enjoy creating & improving unique products that have a common vision: Meaning, simplicity & usability.
I focus on great user experience. In every aspect. I've worked on applications, interfaces, user expierence, layouts & corporate design with the same love, for more than 15 years. When I'm not working you will find me at the lake jamming with my guitar, writing songs, making music or producing videos.
Have an upcoming project? I'd love to collaborate with you. You'll say the words, i'll craft the magic. Get in touch with me using my contact form to discuss rates and details.
Details
Florian Matthias Egerer
office [at] florianegerer.com

Work
Florian Matthias Egerer
Developer, Designer, Product Manager • 2018 - Now
Breitenfurterstraße, 1230 Wien, Austria | As a freelancer i focus on web development, user interface design, user expierence and various other digital services.
Jumio Corporation
Developer, Designer, Product Manager • 2012 - 2018
Stättermayergasse, 1050 Wien, Austria | At Jumio I have worked as lead UI/UX designer for various products including their biggest product Netverify. I was part of active development & prototyping in the frontend team, while also serving as an art director for the austrian company. I have created the companies corporate identity manual & took care of cross platform user expierence.
CTBTO / United Nations
Developer, Designer, IT Specialist • 2010 – 2012
Vienna International Centre, 1400 Wien, Austria | At the CTBTO, which is part of the United Nations Vienna, i have worked as a developer taking care of its vast website written in PHP/Typo3, while also taking care of creating graphics mostly for web or social media use. I have assisted staff with technical questions, automated tasks & used my extensive IT knowledge to support my colleagues.
Justincase Gmbh
Developer, Designer, Product Manager • 2008 - 2010
Mollardgasse, 1060 Wien, Austria | At Justincase i have worked as an art director taking care of graphics creation, the in house print deparment and the choice of materials. I have also assisted the CEO with technical issues related to the website and CMS system used. I took care of prepress tasks and made sure each of our specially printed panels was color accurate. I refreshed the corporate identity and created various key visuals.
Seso Media Group Gmbh
Developer, Designer, Animator • 2006 - 2008
Fischerstiege, 1010 Wien, Austria | At Seso i have worked as a graphic designer and flash developer doing complex animations. Ive worked on client projects like the official redbull website and focused on learning as much as possible in the fields of web development and graphic design.
Skills
My main strength is a strong focus on cross platform user expierence. Anything i develop or design will benefit from great usabillity. Apart from my design work i have always coded applications and used many different languages including: PHP, Node.js, Angular, Java, Kotlin, Javascript, Less, AHK and more.

I have vast knowledge in information technology, security & webhosting and i manage my own linux server stack. At my time at Jumio i have learned how to manage digital products, set deadlines and estimate tasks using methods like Scrum.
Design (Web, UI, UX, Corporate)
Server (Hosting, Security, Linux)
Web (Wordpress, Grav, Node)
Frontend (CSS, HTML5, JS)
Software (Java, Android, Kotlin)
Management (Todoist, SCRUM)
Contact Form
I'm available for project work as well as potential employment opportunities. Please use the form below to inquire about projects, ideas, rates and availability. Or just say hi. I'll be happy to receive your message!